The Stokke Xplory stroller originated from Norway in 2003. Its unique design allows it to grow with you and your baby so it can change as your baby's needs change. As a result of this, you can elevate your child for better parent-child interaction while they are still young and let them face the world once they are older. The stroller is so well designed that all its features are simple, versatile, and easy to use so that you don't have to constantly refer to the user manual.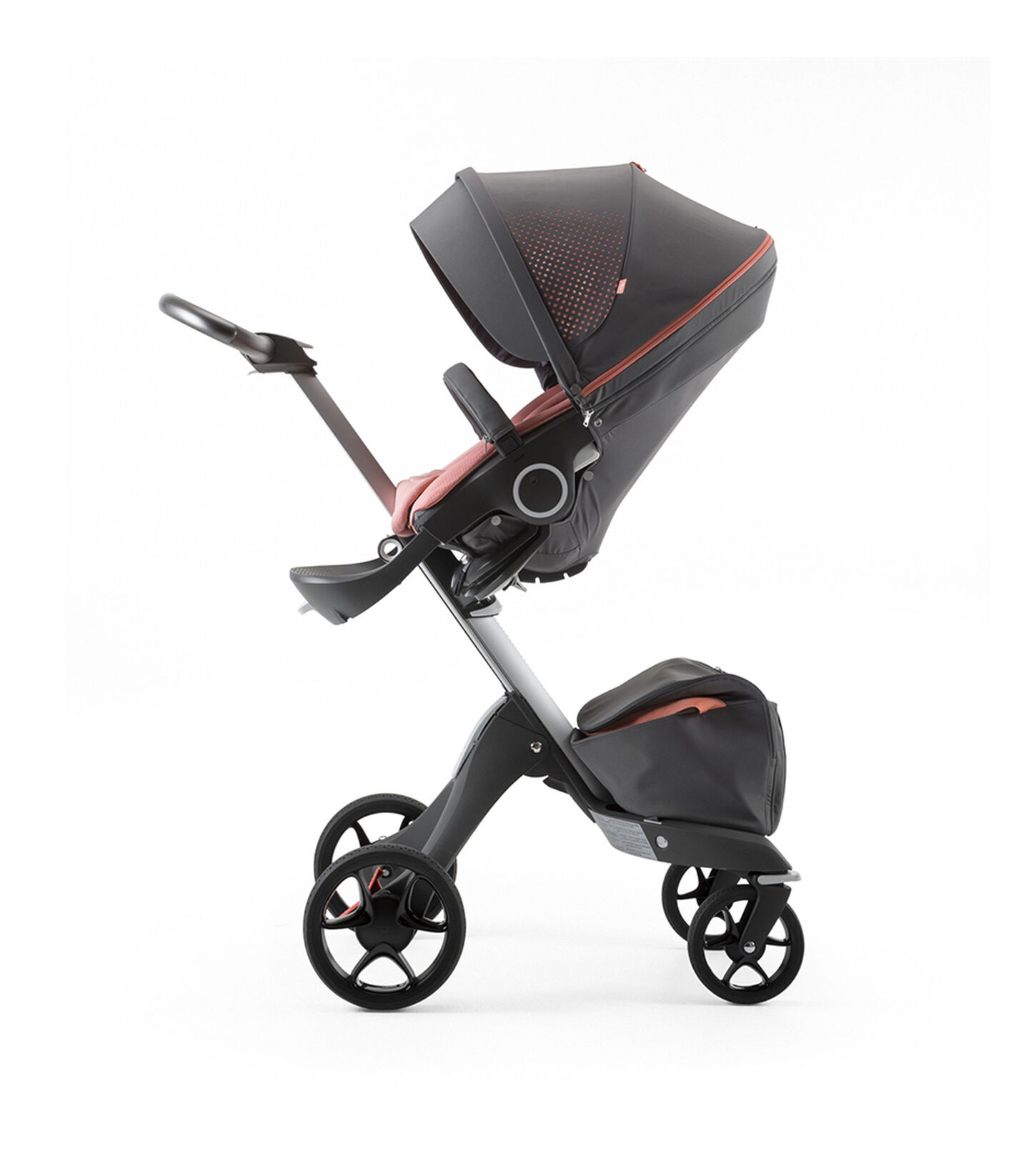 One of the most important parts of any stroller is the seat and as a result, the Stokke Xplory stroller's seat is designed extremely well. It can be attached to the stroller in a number of positions, allowing you to adjust it according to your baby's needs. The seat can be either front or rear facing and the angle of the seat is also adjustable. You can have it upright for active, reclined stokke for resting, or fully reclined for sleeping. In addition, the seat comes with a fully adjustable footrest so that your baby can be comfortable while sitting in the stroller. No longer do you have to worry about dangling legs as there is now somewhere for your child to rest their legs. If your child grows larger, the footrest can be moved downwards to accommodate their longer legs so it will never feel cramped.
The Stokke Xplory stroller's wheels are made of a soft but durable rubber material which prevents any sort of punctures from occurring. Its front non-locking swivel wheels allow you to easily maneuver the stroller around tight spaces without hitting anything. The rear wheels can be easily removed and are large enough to enable you to go into 2-wheel mode when going up and down stairs or navigating rougher terrain like sand or gravel. Unlike other strollers which may have a brake bar to lock the rear wheels, this one has a simple lever next to the rear right wheel that will allow you to lock and unlock both rear wheels at the same time.
When you need to transport the Stokke Xplory stroller around in your car, it's simple to fold up and move. First you have to remove the seat and footrest. Then bring the handlebar all the way down by pulling on the latch at the top. All you need to do now is push in the upper lever and pull on the lower lever located together in the middle of the central bar and stop on the white rectangular bar between the rear wheels. When you do this, the stroller will fold and put the front wheels in between the rear wheels.